HISTORY

PROGRAMS

ARTIST BOOK
DISTRIBUTION

SUMMER ARTS
INSTITUTE

INTERNSHIPS

ARTS-IN-
EDUCATION

EXHIBITIONS

ARTS JOURNAL


Women's
Studio
Workshop
PO BOX 489
ROSENDALE, N.Y.
12472
914 658 9133
wsw@mhv.net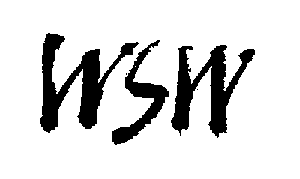 EXHIBITIONS
WSW mounts exhibitions of visiting artists' work and artists' books at our facility, and coordinates off-site shows in conjunction with other galleries and organizations. WSW in-house gallery regularly shows the work of visiting and resident artists, as well as the work of young people participating in the Arts-in-Education program.
In 1994, WSW's special 20th Anniversary exhibition WSW XX Years - A Retrospective, at SUNY New Paltz involved 85 artists. The artists' books portion of this show has become a traveling exhibit and traveled on to The National Museum of Women in the Arts in Washington, D.C., the Wellington B. Gray Gallery at East Carolina University, and Grinnell College in Iowa. In 1995-96 this exhibit continued on to Columbia Basin College in Pasco, WA; Hartwick College in Oneonta, NY, Nova Scotia College of Art & Design in Halifax, Nova Scotia, University of Hawaii at Manoa, Skidmore College in Saratoga Springs, NY, Hickory Museum of Art in Hickory, NC and Indiana University in Terre Haute, IN. Next year this exhibit will travel to the University of California in Santa Cruz.
Joshua Saul Beckman will be the artist-in- residence in January and February 1997. He will be producing a new artist's book There is an Ocean, about young men's interactions with bodies of water. There is an Ocean deals with issues of concealment and disclosure, the high stakes of letting oneself go and of the inherent tension and displaced youth of today's young gay men. From February 3 through March 7, 1997 Joshua Saul Beckman will be exhibiting his new artistsā book There is an Ocean and related works at the WSW gallery.
Nora Lee McGillivray, a 1996 Artist Book Production Grant recipient will exhibit her newly published Ladder Book and other work inspired by the artist's fascination with the object, lines and empty spaces and the symbolism of the ladder. This exhibition will be the WSW gallery from March 17 - April 18, 1997.
Katherine Aoki, a 1996 Artist Book Production Grant recipient, will be exhibiting her newly published How I Lost My Vegetarianism and related large scale prints from April 28 through May 30, 1997 at the WSW gallery.