HISTORY

PROGRAMS

ARTIST BOOK
DISTRIBUTION

SUMMER ARTS
INSTITUTE

Printmaking


Papermaking


Book Arts


Other Media

Registration




INTERNSHIPS




ARTS-IN-
EDUCATION




EXHIBITIONS




ARTS JOURNAL




Women's
Studio
Workshop
PO BOX 489
ROSENDALE, N.Y.
12472
914 658 9133
wsw@mhv.net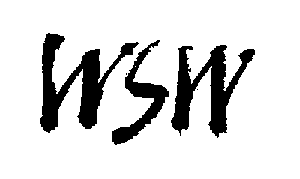 SUMMER ARTS INSTITUTE
OTHERMEDIA
SELF-PORTRAIT WORKSHOP: Drawing Ourselves - Inner, Outer and Other
Explore the self-portrait through the interweaving of physical, emotional and spiritual avenues of self-knowledge. At the same time learn the potential for expressing both power and sensitivity through the immediacy, spontaneity and responsiveness of pastels. Through awareness of our physical sense, we will discover how form can originate from the acknowledgment of our own bodies. Through expressing our emotions we will learn how communication can depend on the non-verbal force of dreams, or anger, or joy, and we will experience the paradox of "turning inside-outš. Through the integration of spiritual awareness we will learn how to create a likeness of ourselves by acknowledging the mysterious Other part of ourselves and of the world. Both black and white and color instruction will be given, and the primary medium will be pastel on rag paper. Through demonstrations and experiments we will work in a tactile way, using our hands as the painting tools, and in a more linear way, using the pastel stick to make sensitive and powerful marks. We will discover pastel's rich variations, such as the effects of combining with other media to achieve a unique surface quality. Techniques for preservation and presentation of this delicate yet durable medium will be covered. All levels of experience are welcome.
Jan Harrison received an MA from San Jose State University, CA, and a BFA from the University of Georgia, Athens. A recipient of numerous grants and fellowships, she was Visiting Professor of Painting at Antioch College, and her drawings, paintings, and sculpture have been exhibited in NYC, throughout the United States, in Europe, and Australia. Her self-portraits of inner landscapes are included in numerous museum and private collections. "Animal Tongueš, a language Jan speaks, will be included with her drawings and sculpture in an upcoming exhibition, "Anima-Animus-Animalš, which will open at the Pori Contemporary Art Museum in Finland in 1997. She is represented by Nancy Moore Fine Art, New York.


ALTERNATIVE PHOTOGRAPHIC PROCESSES
July 28 - August 1
This workshop is designed for photographers who are interested in expanding their technical and creative vocabulary beyond the scope of the traditional silver print. We will employ contact as well as projection printing techniques from photograms to photocopy. Working with orthographic or hand drawn negatives we will use cyantoype and Van Dyke processes. For projection printing we will explore liquid light emulsion which allows for prints to be enlarged to any size, from large to small. The emulsion can be applied to a variety of surfaces from paper to glass, wood, tile and fabric, allowing for images to be created on a three dimensional surface. Polaroid and xerox transfers will also be covered, and special emphasis will be on integrating several techniques in a single print. This workshop is open to anyone interested in exploring new ways to create photographic images, though prior darkroom experience is helpful.
Tatana Kellner holds an MFA from the Rochester Institute of Technology, and is co-founder and Artistic Director of the WSW. Ms. Kellner was a NYFA Fellow in 1992 & 1996, and a recent resident at Yaddo, MacDowell Colony, Visual Studies Workshop, and BANFF. Tana exhibits her altered photographs and artists' books extensively, and publishes artists' books in collaboration with Ann Kalmbach as KaKe Art. Their most recent collaboration is Piltol/Pistil: Botanical Ballistics, made during an Artists-in-Residency at the University of Southern Maine.


DRAWING FROM THE FIGURE: A Poetic Approach
September 13 & 14
To appreciate and enjoy drawing. A sheet of paper. A mark maker. With these simple materials and by the simplest of means, (an arrangement of lines, marks and shapes), figurative images emerge. With remarkable immediacy they can convey strength, grace, passion, as well as quirky humor and wit. The focus of this workshop will be to awaken our personal calligraphy and with it, explore the varieties of figure ground integration and spatial relationships. This is the fascinating challenge by which we can unlock the powerful mysteries of drawing.
Barbara Leoff Burge has been teaching since the 1950's when she was instructor's assistant at her alma mater, The School of the Art Institute of Chicago. Her book, Fancy Dances of Defiance, was recently acquired by that institution for its Joan Flasch Collection of Artists' Books. She is represented in a number of museum and university collections and has taught at SUNY New Paltz, Dutchess Community College, Radford College and WSW, of which she is co-founder.


MIXED MEDIA COLLAGE: a holistic search for a reconnection in our fragmented lives
September 20 & 21, and September 27 & 28
Two consecutive weekends This course in mixed media collage will introduce you to the techniques of cutting and pasting in two dimensional media borrowed from magazines, books, your own photos, paper or prints made in other workshops, with an emphasis on the problems of content, composition and color. The first workshop, September 20 & 21, is suitable for new students in collage or mixed media. The second weekend, September 27 & 28, will be a more advanced focus on series, or a "body" of work, with presentation skills necessary for portfolio or slide documentation.
Pat Hornerholds an MFA in Photography and Film from the University of Minnesota, and a BFA from the Minneapolis College of Art and Design. She has been making collage for more than 20 years and has exhibited widely in the US and Europe. Her work has been published internationally in dozens of magazines, including Art & Antiques, Utne Reader, The Progressive and UNESCO Courier. She has taught in Minneapolis, New York, Paris and Italy. Her work is in public and private collections worldwide.


SHIBORI AND THE VIBRANT DYEPOT: Introduction to Shibori, Japanese Shaped Resist Dyeing Using Acid Dyes
September 20 & 21
Since it's origin over 1400 years ago, textile makers the world over have found the patterns created by shibori to be beautiful, mysterious, and evocative of nature. Shibori is the Japanese name for the family of textiles in which cloth is shaped by pinching, stitching, pleating, folding, wrapping and twisting and secured in those shapes before dyeing. This process allows the dye to penetrate the cloth with results that are both spontaneous and controlled. Using brilliant acid dyes, formulated specifically for use on silk and wood, we will create a collection of vibrantly colored shibori textile samples. This class will concentrate on 6 different types of stitch resist patterning, and finally on arashi shibori, the lovely "wind driven rainš pattern created by binding and compressing fabric on poles before dyeing. Sample textiles using the "discharge processš (color removal) will be created. No previous experience necessary for participation. Estimated cost of materials: +/- $30. Dye fee of $8 payable to instructor.
Joan Morris began making shibori in 1983, and she maintains a shibori studio in Hartford, Vermont. Joan has been the resident dyer for Dartmouth College for the past 12 years, creating colors for the stage there. She has shown her shibori work nationally, as well as in Asia and Europe. Her work was included in The Kimono Project of the 1992 World Shibori Symposium in Nagoya, Japan. She presented her recent work at the 2nd World Shibori Conference in Ahmedabad, India this past winter. She has been teaching shibori to children and adults for the past 9 years.


ENCAUSTIC PAINTING TECHNIQUES
October 4 & 5
Encaustic paint is perhaps the most beautiful paint that an artist can use. Made from wax and resin that can be polished to an enamel-like finish, it offers tremendous possibilities for exquisite surface qualities. This is the legendary paint of the Fayum mummy portraits of the first and second centuries, yet its versatility has made it every bit as much a twentieth century medium. It has been used in modern times by such diverse artists as Diego Rivera, Jasper Johns and Nancy Graves. This workshop will cover, through demonstration and hands-on experience, all aspects of encaustic method from the classic to the modern. This will include the preparation of supports and grounds and an exploration of the wide variety of painting techniques that make encaustic so unique and versatile.
Tracy Spadafora received her BFA from Boston University and her MFA from SUNY New Paltz. She has worked as a paint maker and workshop assistant for R&F Encaustics, a manufacturer of quality encaustic and oil paint. Tracy is a painter who works mainly in oil and encaustic. Her mixed media paintings and object assemblages have been exhibited throughout the US. She recently moved to Boston, where she will be conducting workshops in encaustic painting at the Worcester Art Museum and the Decordova Museum School.



Printmaking
Papermaking
Book Arts
Other Media