HISTORY

PROGRAMS

ARTIST BOOK
DISTRIBUTION

SUMMER ARTS
INSTITUTE

Printmaking


Papermaking


Book Arts


Other Media

Registration




INTERNSHIPS




ARTS-IN-
EDUCATION




EXHIBITIONS




ARTS JOURNAL




Women's
Studio
Workshop
PO BOX 489
ROSENDALE, N.Y.
12472
914 658 9133
wsw@mhv.net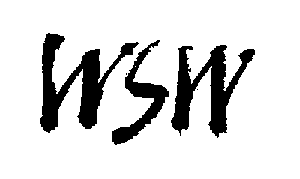 SUMMER ARTS INSTITUTE
PAPERMAKING
PAPER CLOTH/PAPER THREAD - Spinning Our Yarns
July 7 - 11
In this class participants will begin with traditional Japanese techniques for paper textiles: spinning koyori, paper thread, and kamiko, paper starched and worked into cloth-like material. From there we will experiment with less traditional approaches to these techniques: rumpling, crumpling, folding, dyeing, printing, sewing, wrapping, etc. Each student will come with a favorite myth or fairy tale. Early on we will form very large sheets on a hanging Korean screen. These will become the raw material for book, clothing, on-the-wall or sculptural forms growing out of the chosen story. Through slides and stories we will look into the metaphors of cloth and thread.
Dorothy Field holds a MA in Textiles from the University of California at Berkeley. She has traveled extensively in Asia researching handmade paper and textiles, their techniques and place in traditional culture. Dorothy teaches extensively in the US and Canada. Her current work uses handmade paper for sculptural works and one-of-a-kind books.


SCULPTURAL PAPER
July 14 - 18
This workshop will be an exploration into sculptural applications of handmade paper. Students will first learn how to prepare and process various fibers in order to produce a palette of sculptural pulps. We will explore techniques of drying, casting, pouring and lamination with a variety of fibers, such as kozo, abaca, flax and hemp, as well as indigenous plant material. The effects of cooking, beating times and methods (i.e., Hollander vs. Hand beating), on translucency and shrinkage will be discussed. Students will learn how to construct moulds and armatures using cloth, wire, wood and found objects then explore methods of fiber application suitable for each structure. The use of the vacuum table, poured pulp techniques, and sheet forming for sculpture will also be demonstrated. The emphasis of this workshop will be on using these techniques in individualized ways.
Ann Marie Kennedy studied at the Museum School in Boston, and holds a BA from Holy Cross College. She uses handmade paper in installations and sculptural paper works and grows and processes flax for papermaking. Ann Marie works as a technician and consultant to artists on papermaking projects and is currently pursuing an MFA in Intermedia and Video Art from the University of Iowa.


HANDMADE PAPER AND HANDMADE BOOKS
July 21 - 25
Time will be equally divided in this workshop between two studios; making paper with Wendy Cain, and making books with Susan Mills. Participants will customize paper production specifically for designated books. Both non-adhesive and cloth covered books and a cloth covered box will be made. There will be an opportunity to work with colored pulps and inclusions in the paper and to work both collaboratively and individually on one-of-a-kind and small editions. Experience in bookbinding or papermaking is useful, but not necessary for a successful workshop session.
Susan Mills (book making), is an artist and bookbinder who lives in Nova Scotia and New York City. She has taught at Nova Scotia college of Art and Cooper Union. She has been making one-of-a-kind books since 1980. In 1995, she was the recipient of the Women's Studio Workshops' Artists' Book Residency Grant, during which she produced her book, Ruderal Plants of Manhattan.
Wendy Cain (papermaking), holds an Honours Degree in Fine Art from the University of Toronto, Ontario, Canada, and is an Associate of the Ontario College of Art, Toronto, Ontario. Since 1972, she has had eleven solo exhibitions, the last two at Galerie Maronie and Kyoto Seika University, Kyoto, Japan. She has participated in over one hundred group exhibitions, most as a Canadian printmaker and papermaker. Recently, her work has focused on the practices of hand papermaking, and she has established a paper studio in Newburgh, Ontario. She currently teaches printmaking and papermaking at the Ontario College of Art and Design in Toronto.


EXPERIMENTAL SURFACE DESIGN FOR WESTERN PAPERS
July 28 - August 1
It is amazing how a normal-looking sheet of paper can be transformed by the effects of a surface coating! This class will focus on surface treatments of dry or nearly dry sheets, some of which will be made on site. Participants will experiment with anything that can be put on, rubbed into, or added to the sheets to change their appearance, color, texture, and working properties. Commonly used materials such as gelatin sizing, methyl cellulose, indigo, and walnut dyes, and less common materials such as wax, linseed oil, furniture oils, plaster and egg white will be used. We will look at the effects of varied beating times and fiber contents on the final character of the coated or treated sheets. We will use some traditional fibers like cotton, flax and abaca, and also look at some unusual fibers such as kenaf and Foxfibre (naturally colored organic cotton). Students are encouraged to bring papers to experiment with. By the end of the class, each person will have a sample book documenting a wide variety of fibers, beating times and surface coatings; there will also be time for individual explorations and experiments.
Bridget O'Malley holds an MA/MFA in Printmaking from the University of Iowa. Co-proprietor of Cave Paper, a handmade paper mill specializing in decorated and unusual papers, pulp sheets, and blank books. She is an instructor at the Minnesota Center for Book Arts in Minneapolis. In 1994 she completed a 5-year apprenticeship with Timothy Barrett at the University of Iowa Center for the Book Paper Facilities. Bridget has taught workshops in bookbinding and papermaking to students of all ages.


SUMMER BLUES: Handmade Paper and Indigo Dye
August 4 - 8
This workshop will begin with a focus on the basic process of forming sheets of Western and Japanese papers and starting and maintaining an indigo vat. The traditional roots of these processes will be examined with slides, historical information, and studio work. Using traditional fabric resist techniques, we will begin to dye the papers we have formed, and will continue throughout the week to explore a range of surface treatments that this combination of both traditional and experimental materials offer. By the end of the week participants will have accumulated a portfolio of papers rich in color and texture. In addition, students will be encouraged to consider the expressive possibilities of using these papers in collage and bookmaking.
Mary Hark holds an MFA from the School of the Art Institute of Chicago. She currently teaches in the fibers program at Macalester College in St. Paul, MN, and is a faculty member at Minnesota Center for Book Arts, where she completed a two year artist-in-residence in papermaking in 1994.


GARDEN PAPERS AND NATURAL DYES
August 11 - 15
This class offers students the opportunity to make beautiful papers from plants and resources right from their gardens. Students will learn the basics of Western sheet forming, preparation of fibers and preparation of natural dyes. At the end of the class students will learn a non-adhesive binding in which they can incorporate their papers. Prior to the beginning of the class, a supply list will mailed and students will be encouraged to bring their own fibers to experiment with. These may include lilies, bamboo, irises, hay, corn husks, pineapple tops, cattails, straw, onion skins, beet juice, walnut husks, coffee grounds, tea leaves, and dried flowers. All levels of experience, including the beginner, are welcome.
Carol Tyroler is currently working on her second Master's degree in resource economics and policy at Duke University, where she is focusing on natural resources, crafts and development. Her background in anthropology coupled with arts training in papermaking and bookbinding lead her, in 1990, to start Amatl Papers, a grassroots development project with the Otomi papermakers of San Pablito, Mexico called.


PAPERMAKING FOR PRINTMAKERS
August 18 - 22
The focus of this workshop will be on helping printmakers to create papers customized for their individual artistic concerns. Beginning with the basics of sheet forming in the Western tradition, then looking beyond them to experiment with personal imagery, collage and the possible layering of meaning that can be achieved when paper and print become unified. We will discuss the suitability of different fibers as they are used in conjunction with various printmaking techniques. Sizing methods, fiber preparation and identification, and the use of pigments and additives will be covered. This class is followed by MONOPRINTS ON HANDMADE PAPER, so that participants can really put their papers to the test. No previous papermaking experience is required, however, a working knowledge of some form of printmaking is recommended.
For information on instructor Laura Moriarty, please see MONOPRINTS ON HANDMADE PAPER, August 18 - 22.


THE LONG AND SHORT OF PULP PAINTING
August 25 - 29
Pulp painting is a method of creating images or designs with colored pulp on a newly formed sheet of paper. In this class we will combine long fiber mitzumata and short fiber cotton with western and Japanese papermaking techniques and pulp painting, to create unique papers. Participants will learn the basic fiber preparation for Japanese papermaking but will use Western style screens and techniques to form sheets of paper that are strong and supple. Then, using over-beaten cotton fiber and a variety of pulp painting techniques, images or designs will be created on the base sheet. Basic information, coloring pulp, additives, sheet forming and drying, etc., will be covered, but the emphasis of the class will be on individual experimentation to create papers suited to your own goals as an artist.
Allyson Comstock was the recipient of an Individual Artist's Fellowship from the Alabama State council on the Arts in 1992, and has been a Resident Artist at WSW and the Ucross Foundation. She exhibits her work regionally and nationally, most recently at Artists' Alliance in Louisiana, 621 Gallery in Florida, and at the Ohio Craft Museum; her work is held in private and corporate collections. Allyson is a papermaker and sculptor who currently teaches sculpture and drawing at Auburn University, Alabama.


JAPANESE PAPERMAKING
October 25 & 26
In this workshop, students will use Kozo, (mulberry fiber), to make paper as unique two-dimensional works or as materials for their art. Participants will learn methods of fiber preparation, (soaking, cooking, cleaning and beating), and of sheet formation. Inclusion of collage materials (found paper, photos, prints, textiles, etc.), and pigmented cotton/linen fiber for pulp painting will be demonstrated. Students should bring collage materials to the workshops.
Kumi Korf holds an MFA in Architecture from Cornell University. Born in Japan, she is an artist and creator of artists' books and monoprints using artist-made paper. Kumi has apprenticed at Dieu Donne Papermill in New York, and teaches workshops at the Center for Book Arts and Syracuse University. Ms. Korf lives and works in Ithaca, New York.
Printmaking
Papermaking
Book Arts
Other Media