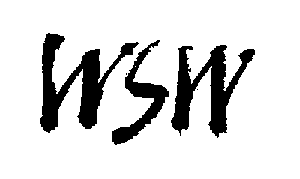 PROGRAMS:
Fellowship Grants Program
Awarded competitively, WSW's Fellowship Grants provide artists with subsidized studio rental and housing for two or more weeks of focused, intensive work. Artists have full access to the studio of their choice: intaglio, screen printing, photography, letterpress or papermaking. Technical advice, feedback and encouragement are part of the fellowship package. Fellowships are available each year from September through June, and are awarded through a jury process. The cost to Fellowship recipients is $200 per week plus materials, approximately one third of the actual cost to WSW. Application deadlines are May 15th for September through February fellowships and November 1 for March through June fellowship.
Artists-In-Residence Program
WSW's Artist-In-Residence program provides artists with funded time and studio facilities for the completion of new work. Most residencies are for the production of a limited edition artists' book, although we have occasionally sponsored printmaking and papermaking projects. Working intensively in our studios for six weeks, selected artists are involved in all aspects of the design and production of their new book. The grant includes on site housing, an $1,800 stipend, up to $450 for materials expenses, technical assistance and access to all studios.
Artists's Book Production Grant Program
Artists' Book Production Grants give book artists up to $750 for the production of a smaller scale book project. Generally these books are produced at the artist's home studio, although WSW's studios are always available at no cost for production grant artists. This grant is not intended for reissuing previously published material.
Applications for both types of Artists' Book Grants should include: one page description of the project; medium(s) to be used in printing the book; number of pages and page size; edition size (edition of 100 or more is preferable); structural dummy; materials budget; resume; six to ten slides of recent work; SASE for return of materials. Incomplete applications cannot be considered. Applications must be postmarked on or before November 15th. Notice of awards will be made by February 1st.
Workspace Program
WSW maintains professional studios for intaglio, silkscreen, papermaking, book arts, letterpress and photography. These spaces are available to emerging and established artists on an hourly or monthly basis, with or without technical assistance. Artists benefit from the availability of a wide range of equipment and supplies, as well as from the enthusiasm and expertise of the WSW staff. Our rural setting permits contemplative work space and time, and also allows us to offer our studios at a lower fee than facilities in metropolitan areas. Basic studio rental is $7 per hour for members, $10 for non-members. Weekly and monthly rates are also available for members; call us for additional information.