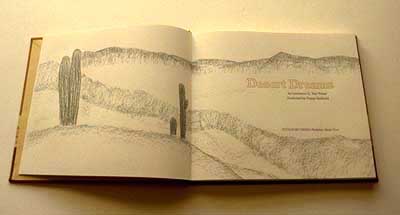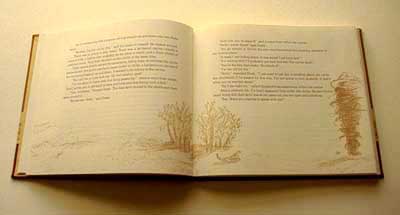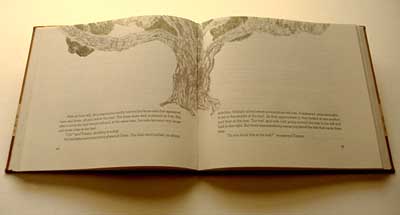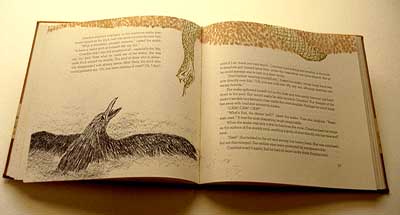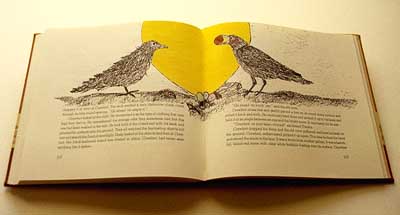 DESERT DREAMS
A story by:
Lawrence G. VanVelzer
with illustrations by:
Peggy Gotthold

---
---

A Selection of Reader's Responses to Review Copies of Desert Dreams.

Molly Bo-jingles, sixties activist:

You know, ever since the Don Juan thing, Castaneda, Carlos Castaneda? Well, I knew there was something about the crows. They were magical, you know? But the idea that you could know them personally, I just didn't think possible. Until this book, that is.

Prof. Mandren P. Cuttlewax, lecturer, School of Mining, Texas A&M:

In my studies of the desert fauna and flora and my own specialty desert minerals - I have yet to come across anything resembling the symbiotic relationships expressed in this work. And I say this particularly in regards to the dust devil (devilus dustyius). I would want more data from this Great Middle Desert but, at the moment, I don't have the appropriate maps at my fingertips.

Lilly C. Freepass, city librarian:

I don't know what to say. I tell the children to read, read, read, which they do. What voracious appetites. This is a wonderful library, but there are other books they could be reading. This book was given to me and I've read it three times. Quite frankly, I don't want to give this book up. Let them get their own copies. Well, I suppose I could read it to them.

James Halfamoran, member: Speak, Think, Objurgate, Preserve (S.T.O.P. ) Literature Committee:

Case in point, a talking tumbleweed! This is where Darwinian Theory points its prickly little finger at honest society. Am I really suppose to feel sorry for the poor Shin-ese? And what about that swipe at clear cutting? I tell you, it's this kind of cow do-do that makes us forget our purpose here and the reason we were given this planet in the first place.

Omar Shuttleback, Critic-at-Large, New York Books in Review:

On its face this story appears to be another dust-devil-
meets-young-inexperienced-
tumbleweed-about-to-set-out-
on-a-journey-of-exploration-tale. But there is something just beneath the sand, something special in this story that I've never seen in any other book of this genre. . . .

George Pencilman, antiquarian book dealer:

Desert Dreams? Yes, I have a copy, review copy, still in its original wrappers. What? Are you buying or selling? Oh, I see. Is it out of print yet? This one I'm laying aside and keeping like fine wine. Can I get another copy?

Charles (Lonesome Charlie) Cox, desert rat:

I've lived out here longer that I can remember, and I can tell you it's true, every last word of it. I've seen 'em myself with my own eyes. You city folks can laugh all you want.