Contemporary Bookbinding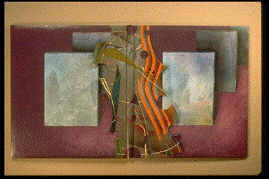 Donald Glaister
It Began Without My Knowing, 1989
263 x 228 mm. Full royal purple morocco with painted mylar onlays; eccentrically shaped spine wrapper of grey morocco with round and triangular cutouts and onlays of orange and green morocco, snake and calfskin, and gold and painted tooling. Acrylic and watercolor paintings with calligraphy on mylar pages. Unique artist's book.

Bookbinders follow a craft tradition that has roots in Ethiopian and Egyptian Coptic books almost two thousand years ago. For the contemporary artist binder, the cover of the book is often used to illustrate or evoke the theme or metaphor of the book. In the above work the binder has also created the interior content.
---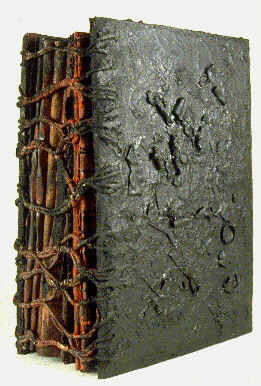 Jeffrey Peachey
Detritus, 1993
17 x 13 x 6 inches. 26 pages. Unique artists' book. Paper, linen, acrylic, found objects. Binding sewn on raised mulitiple cords.
Below are an interior page and detail of this work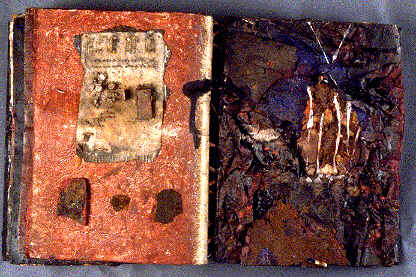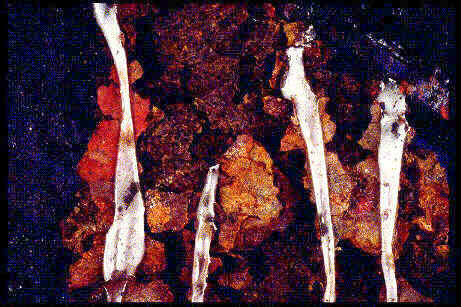 ---
Look at some Alternative binding structures