HISTORY

PROGRAMS

ARTIST BOOK
DISTRIBUTION

SUMMER ARTS
INSTITUTE

INTERNSHIPS

ARTS-IN-
EDUCATION

EXHIBITIONS

ARTS JOURNAL


Women's
Studio
Workshop
PO BOX 489
ROSENDALE, N.Y.
12472
914 658 9133
wsw@mhv.net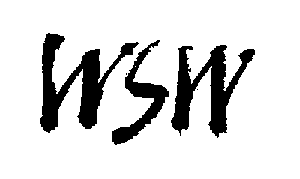 HISTORY:
Women's Studio Workshop was founded as the Women's Studio Collective in 1974 by four women artists working collaboratively and learning from each other. Using a small initial grant from the New York State Council on the Arts, they rented a house in Rosendale, New York, and converted it into a working studio. The living room became an etching studio; lithography was done in the dining room. The silkscreen studio was located in the basement, and one of the bedrooms was a darkroom. To encourage community involvement, the Collective presented workshops in all forms of printmaking, with an emphasis on photomechanical processes. In 1976 the name was changed to the Women's Studio Workshop, Inc., and a unique grass-roots women's art organization was formed.
In 1979 WSW received a Comprehensive Education and Training Act grant (CETA) from Ulster County, making it possible to provide employment opportunities to many artists and to present public art events. Artist-In-Residence grants were established, exhibitions were organized, film and video presentations and educational and community outreach programs were begun. The Flying Objects Event, a one day celebration of airborn artworks created by community artists was presented at the New Paltz Airport, and Roadworks, a project consisting of large-scale installation along the highways was completed. Both projects were presented under the auspices of W.I.N.G.S. (Women Invent New Gallery Spaces).
WSW has continued actively curate exhibitions for other venues such as Collected Visions: Women Working in Rural New York State (1982); 1984: Big Brother is Watching: 5 Women Artists Organizations Commit Art Crime, a traveling exhibition (1984), New Prints Northeast (1985 & 1986); Facelift, a multi-media installation at the Center for Photography in Woodstock (1985); Flashlight a community project which involved local children in creating large scale snowflakes with 5000 lights reflecting the uniqueness of each resident of Rosendale(1986); Women and Technology, Coming of Age at the Mid Hudson Arts and Science Center(1986), Words and Image with a Message curated by Nancy Spero(1990), Scarlet Letters at the Kleinert Arts Center, Woodstoc, NY(1991), WSW XX Years - A Retrospective (1994), Artists'Books from WSW at Harper Collins (1994); and Working Infinities at the Castelani Museum(1995), Women and Violence at SUNY New Paltz, WSW and YWCA (1996).
In 1981, WSW purchased a 100 year-old mercantile building, formerly the Rosendale Cement Company. An ambitious fundraising campaign was launched to develop the property and finance the major renovations necessary to convert the building, now named the Binnewater Arts Center, into WSW's permanent home. WSW moved there in October 1983 and has equipped it with state-of-the-art facilities for printmaking, papermaking, photography, silkscreen and book arts.
We are now embarking on a new expansion plan called ARTFARM which will carry us into the 21st century with new and expanded programs for both working artists and our community. ARTFARM include acquiring land and developing fields for growing papermaking fibers, developing environmentally focused sculptural work and to build new expanded studios to meet the needs of our artist community. We have already begun working with a community supported agriculture farm in New Paltz gleaning weeds from their fields and testing their appropriateness for papermaking, and will plant a field of paper fibers in the spring of 1997.
Throughout its twenty-two years of engagement with the arts community, WSW's mission has always remained the same: to create professional opportunities for women artists, to provide affordable workspace and state-of-the-art technology, and to encourage the general public's involvement with the arts.
Women's Studio Workshop has been funded since its founding in 1974 by the New York State Council on the Arts. Additional support in 1996 has come from Artslink, the Milton & Sally Avery Arts Foundation, The Josephine Bay Paul and C. Michael Paul Foundation, The O.P. & W.E. Edwards Foundation, IBM Corporation, Klock Kingston Foundation, Mid-Atlantic Arts Foundation, NYNEX and The Woodstock Chimes Fund and Dr. Florence Staats.