HISTORY

PROGRAMS

ARTIST BOOK
DISTRIBUTION

SUMMER ARTS
INSTITUTE

Printmaking


Papermaking


Book Arts


Other Media

Registration




INTERNSHIPS




ARTS-IN-
EDUCATION




EXHIBITIONS




ARTS JOURNAL




Women's
Studio
Workshop
PO BOX 489
ROSENDALE, N.Y.
12472
914 658 9133
wsw@mhv.net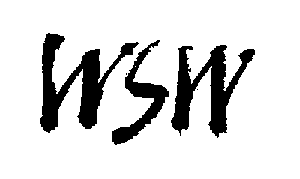 SUMMER ARTS INSTITUTE
BOOK ARTS
MIXED MEDIA MULTIPLES
July 14 - 18
A book is a container of ideas, a tool for communication. An editioned book carries an idea farther than just one copy. Participants in this class will learn to create editioned bookworks employing simple tools and materials that can be used in their own studio or home. This workshop will cover a variety of binding structures, both standard and innovative, and will explore a range of low-tech image making techniques, including pochoir, stamping, rubbings, collage and more. Participants will learn how to choose a structure and select materials that work with their concept. After completing a number of samples, students will plan an artists' book for editioning. Students should bring a book concept, whether in the form of a personal narrative, social issue or formal exploration. Beginning and experienced book artists and printmakers are welcome.
Rejin Leys is a mixed media and book artist, an art educator and a coordinator of Coast-to-Coast: National Women Artists of Color. Her books and other work have been exhibited nationally. In 1995 she received a fellowship from the New York Foundation for the Arts.


CHOOSE A FACE YOU CAN LIVE WITH: The Small Edition Letterpress Artists' Book, July 21 - 25
This workshop is an introduction to both bookbinding and letterpress printing. Learning the basic techniques of sewing, cutting, covering, typesetting and press work, participants will work on individual editions of five books. Students will become familiar with materials, (paper, cloth, board and adhesives), and methods, (folding, sewing and gluing). Then they will design and hand-set type, exploring the California job case. We will discuss and demonstrate composition, lock-up, inking and press maintenance. This workshop will also cover printing from photo engravings and wood blocks.
Margarita Becerra Cano holds an MFA in Video Art from Syracuse University; and a BFA from Old Westbury College, where she studied with Luis Camnitzer. In 1992, she received a Diverse Forms Artist's Project Grant for a video installation in the Widow Jane Quarry in Rosendale; In 1993 she was awarded a WSW Artists' Book Production Grant for a limited edition of Satanic Loves. Margarita is an intermedia artist who currently teaches at the Center For Book Arts and at the University of California, Santa Cruz.


HANDMADE PAPER AND HANDMADE BOOKS
July 21 - 25
Time will be equally divided in this workshop between two studios; making paper with Wendy Cain, and making books with Susan Mills. Participants will customize paper production specifically for designated books. Both non-adhesive and cloth covered books and a cloth covered box will be made. There will be an opportunity to work with colored pulps and inclusions in the paper and to work both collaboratively and individually on one-of-a-kind and small editions. Experience in bookbinding or papermaking is useful, but not necessary for a successful workshop session.
Susan Mills (book making), is an artist and bookbinder who lives in Nova Scotia and New York City. She has taught at Nova Scotia college of Art and Cooper Union. She has been making one-of-a-kind books since 1980. In 1995, she was the recipient of the Women's Studio Workshops' Artists' Book Residency Grant, during which she produced her book, Ruderal Plants of Manhattan.
Wendy Cain (papermaking), holds an Honours Degree in Fine Art from the University of Toronto, and is an Associate of the Ontario College of Art, Toronto. Since 1972, she has had eleven solo exhibitions, the last two at Galerie Maronie and Kyoto Seika University, Kyoto, Japan. She has participated in over one hundred group exhibitions, most as a Canadian printmaker and papermaker. Recently, her work has focused on the practices of hand papermaking, and she has established a paper studio in Newburgh, Ontario. She currently teaches printmaking and papermaking at the Ontario college of Art and Design in Toronto.


SHOW DON'T TELL: Creative Writing for Visual Artists July 28 - August 1 This workshop is for visual artists who use - or want to use - text in their artwork. Writing for a visual context presents special considerations and challenges not addressed in most writing classes. This workshop gives participants the unique opportunity to strengthen their writing skills and generate writing ideas while exploring the relationships between work and image. Participants will also learn how to give and receive constructive feedback as writers and artists. You are encouraged to bring work in progress with you.
Under the name bitchy buddha press, Indigo Som makes letterpress-printed and photocopied artists' books, as well as the occasional unique or altered book. Her artwork in included in the collections of the Museum of Modern Art and the Getty Center, among many others. Her writing has been published in numerous journals and anthologies, including The Very Inside: An Anthology of Writing by Asian & Pacific Islander Lesbian & Bisexual Women; Bamboo Ridge; and Asian/Pacific American Journal.


NARRATIVE LABYRINTHS AND STRUCTURAL MAZES
August 3 - 9
The successful visual book is a fine union of concept and form. This book workshop, taught collaboratively by artists Mary Stewart and Nancy Callahan, will stimulate creative thinking about the relationship between idea and structure. Using narrative themes that reveal themselves through labyrinths, Stewart will guide participants through visual, verbal and written exercises that generate concepts and suggest forms for visual books. Callahan will in turn guide the class through the creation of a wide variety of book structures relating to labyrinths and mazes. Working from the very simple to the more complex, each structure will suggest, influence and inform the concept. Discussion and exercises in each class will reinforce awareness of the interrelationship between work and image, and between structure and concept. Open to all artists, writers and designers; some book experience helpful but not necessary.
Nancy Callahan received her MFA in Printmaking and Artist's Books from Syracuse University, and has taught Innovative Book Structures at Syracuse University, The Center for Book Arts in NYC, Women's Studio Workshop, the lee Art Center in Arlington, VA, as well as in her own studio in upstate New York. Nancy has exhibited her prints and books both nationally and internationally and has taught for over 20 years. She recently received a Walter B. Ford Grant, a Dresher Award and the Empire State Craft Alliance Award for her research and development in the field of artists' books. Currently she is Assistant Professor of Art at the State University of New York at Oneonta.
Mary Stewart received her MFA from Indiana University. She has received two grants from the Pennsylvania council on the Arts and has participated in over seventy exhibitions, nationally and internationally. Recent projects have included collaborative choreography, work with psychology-based figurative imagery and investigation of forms of narrative using printmaking, drawing, visual books and photography. Mary is currently an Associate Professor of Art at Syracuse University Stewart is currently working on a series of books and drawings dealing with Platonic conceptions of birth, death and memory.


SCULPTURAL METAL BOOKS
September 13 & 14
During this weekend workshop, participants will use sheet metal to make functional books without heat. Using simple hand tools and mechanical joinings, the metal is worked by such methods as folding the metal over on itself, piercing the layers of metal or fashioning hand-made staple-like joining devices and rivets. The books can accommodate both words and images as well as elements in materials other than metal. This workshop is inspired by the instructor's recent experiences in Mali (West Africa) where she worked with Malian sheet metal workers to make pails and other utilitarian household items by hand. The workshop will include a slide lecture by the instructor about her experiences in Mali where she lived in both urban and rural settings, working with traditional and contemporary artists and artisans.
Janet Goldner is a lifelong artist/activist who has lectured extensively on art, activism and feminism. In 1994-5 she received a Fulbright Award to conduct research in Mali, West Africa. In 1993, she performed Woven Journey, a performance piece about her first trip to Mali, at the Nuyorican Poets Cafe, NYC. Her recent sculptural work, Sticks & Stones, utilizes text burnt into steel vases and tablets, to examine American political concepts and myths about identity and power, and particularly about racism and white privilege. Her work is included in exhibitions and collections throughout the US and internationally.


INTRODUCTION TO HAND BOOKBINDING September 27 & 28 Learn about hand binding by making books in this introductory class. The basic tools, techniques and materials will be covered. The emphasis will be on blank books with traditional bindings such as pamphlets, accordions, concertinas and both non-adhesive and cloth covered books. Subsequent ideas will be discussed.
For information about instructor Susan Mills, Please see HANDMADE PAPER AND HANDMADE BOOKS, July 21 - 25.


TUNNEL BOOK WORKSHOP
October 4 & 5
The tunnel book, also known in the 19th century as a "peep show", was developed as a three-dimensional souvenir, used to document and recreate for the viewer, important places and historical events. The tunnel book format has also been used as a structure for making illustrated children's books and paper theaters. Tunnel books are made from a series of cut-paper images linked by a pair of accordion-folded paper walls, which allow the paper "framesš to expand and create the illusion of deep space when viewed through an opening in the front cover. Tunnel books can be made with a variety of locking mechanisms, stands, hinges and complementary enclosures; images can be drawn, printed, painted, collaged or made in many other ways. In this class, students will learn basic techniques for making tunnel books and enclosures. They are encouraged to bring ideas for two tunnel books and any images and materials which they want to include in their books.
Mindell Dubansky is an artist, as well as a book conservator and preservation librarian. She has made many unique artist's books, sometimes incorporating the tunnel book format, which she became interested in while studying fine bookbinding at the Camberwell School of Art, in London.
Printmaking
Papermaking
Book Arts
Other Media